Twickenham Minibus Hire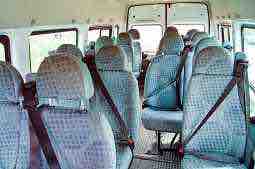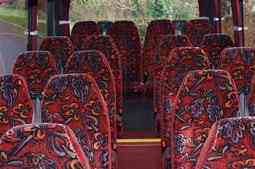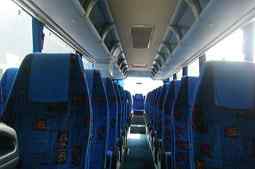 Twickenham – HOME 
Twickenham is a suburban town, 10 miles from central London, on the banks of Thames.  
 
The town is popular as the "home of English rugby," epitomised by the Twickenham Stadium, the world's largest rugby stadium, and also the venue for many high profile concerts. The adjoining World Rugby museum traces the history of the game. The Twickenham shop is the home stadium shop of Harliquens FC.  
 
Among the other attractions in the region, the Twickenham museum showcases the local history in a brilliant way. The Marble Hill House is a grand Gregorian stately home. The York House, and Strawberry Hill House are two other stately period homes, open to public. The Hampton Court Palace, one of the top attractions of London, is only four miles away from town. 
 
The area is home to two royal parks, Richmond Park and Bushy Park. Both are very big and sprawling parks, complete with iconic landscaping, and a good adventure playgrounds. The Hounslow Urban Farm is a good place for kids to meet up with a wide range of animals. The Hampton Pool offers an outdoor heated swimming pool. 
 
Twickenham is very close to some of the best racecourses in the region. Kempton Park racecourse is just 5.6 miles away, Sandown racecourse is only 7.6 miles away, and Epsom Downs racecourse is 12 miles away.  
 
It takes a reliable minibus hire in Twickenham to visit all the attractions in unbridled comfort. You would do yourself, and the group members, who rely on you, a big favour, if you opt for our Twickenham minibus hire service, over that of our competitors. 
 
There are several reasons to select us. 
 
Our fleet: We offer the best fleet in town, both quantity wise and quality wise. We offer the latest models of Ford Transit, Mercedes 16 seater, Volvos, and Ivecos, all regarded as the best vehicles available in the market, and coming with superior features that enhance the safety and comfort of passengers. Air conditioning, music system, plush seats, ample leg space between rows, GPS, power doors, and more are standard features in our coaches. Depending on the coach configuration and size, you would also enjoy several additional facilities. We also offer add-on facilities, such as cooler kits, on request. We have multiple units of the same vehicle, allowing us to honour or commitments, and serve each of our customers promptly. 
 
Our systems: We have fine tuned our internal processes and systems, to ensure our vehicles undergo periodic maintenance, and regular servicing. We also have a proactive policy towards making repairs and replacements. For instance, we do not consider replacing tyres as a cost activity. We rather consider it as an investment, to improve our mileage, and thereby improve our efficiency further. 
 
Our policies: We believe in total customer satisfaction. All our internal processes and policies are geared towards making things easy for the customer. We offer training to all our staff, and instill in them core values about placing the customer first, and striving to delight them in whatever they do. We have sound systems in place, and are a professional run organisation. Our lean systems cut down costs, and improve our efficiency. Booking our Twickenham minibus hire is very simple and easy, and involves filling up just a few form fields in the online form. You also have the option of simply calling up our customer support team and making your request. 
 
Low costs: Our high quality vehicles, superior processes, and highly committed and productive workforce help to keep our overheads low. We pass on the benefits to our customers, and adopt a low rate pricing strategy. Our low rates, combined with the best vehicle, and the best service, deliver top value, unmatched by our competitors, and make us the most preferred operator for minibus hire in Twickenham. Our pricing policy is very transparent, and there are no hidden charges, or conditions attached to our low rates. 
 
Flexibility: One of our key USP is the unmatched flexibility we offer. Our customer support team, open 24 hours a day is always ready to offer you a custom quote, which reflects your specific requirements, and budget. With us, you always have the full freedom to make your own itinerary, set your own pace, make changes in the itinerary, and do more.  
 
Our drivers: The role of the drivers in ensuring a smooth and delightful experience is grossly underestimated. The drivers are very often the only point of contact, with all other processing being conducted online. We handpick drivers for their driving skills, knowledge of local area and routes, and their integrity. We also test their mental faculties, their psychological outlook, to ensure you are safe at all times. Our drivers also undergo extensive training in customer care. We further make sure our drivers have sufficient rest after concluding one trip, before they start another trip. 
 
Opt for our Twickenham minibus hire service, and be assured of a comfortable and seamless end-to-end service. Hundreds of customers have availed our services for a wide range of purposes, ranging from airport transfers to day out trips, from stag do trips to concert transfers, for corporate events, for private functions such as birthdays and funerals, and for several other purposes.  
 
We operate 24 hours a day, 2365 days a week. Our range of operations is the TW postcode area, and we take you everywhere, even outside this region.  
WHY CHOOSE US
Coach Tracker
Flights monitor at all airports
Manage your booking
Printer friendly tickets
G.P.S System
Specialised GPS system Pick you up on time
Timetables
Excellent time keeping
Avoid train delays
Switch to coach to avoid rail disruption
Save money
Save money on all coach sizes
Travelling with us
Voted number 1 for customer service
Luggage capacity
All vehicles have luggage capacity depending on the number of people
---
Online Exclusives
Lowest Rates Guaranteed save money on all sizes coaches.
Creditcards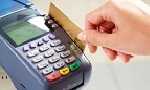 All Credit Cards Accepted
( charges may apply )
Business Accounts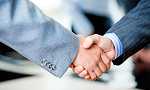 Business Accounts and Contract Work welcome.
Travel to Europe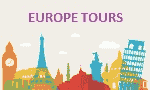 Travel to Europe- All inclusive
24 hours service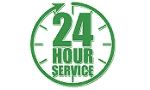 24 hour service 7 days a week.
Airport transfers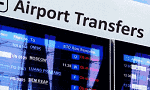 Airport transfers Free parking included at all airports.